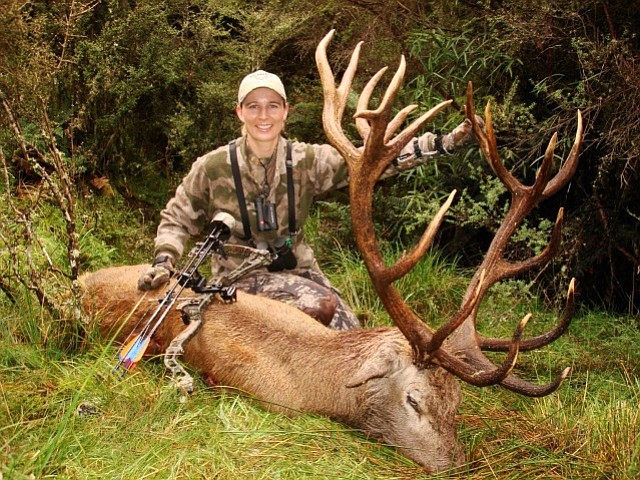 The memories made on a hunting trip can last forever, but as Amy Martin Shaffer puts it, the one-tenth of a second it can take to pull the trigger can only happen after hours, days, weeks or months of preparation.
Amy is better known to those in the hunting industry as the owner and operator of The ProHunt Concierge, a hunting service that arranges any and all facets of the activity around the world.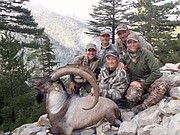 The business has been around for about five years, but its manager has been hard at work in the field for even longer as a lifelong athlete and outdoorswoman. A competitor in the 2000 Summer Olympics in women's rowing, Amy has long been an avid bow and rifle hunter, and operating out of Craig, Colorado, has let her surround herself with a community that treasures the sport.
ProHunt functions as a booking and consulting agency that can open global locations to hunters, as well as outfitters and guides to aid in their activities on virtually every continent.
Political unrest in certain countries can have a big effect on those who visit, and hunters are no exception, meaning it's Amy's job to stay abreast of such issues to keep clients safe. One of the more complicated aspects is arranging permits for firearms in parts of the world that may be experiencing turmoil.
"You've got to make sure you've got the right outfitter who can provide help for your clients," she said. "I also coordinate with insurance companies that do medical and security evacuations. There are whole ex-Navy SEAL groups that will go in and pull hunters out."
Companies like Ripcord and Global Rescue are among the services used in such instances.
Amy said recently she has turned her attention to bookings within the United States.
"I'm focusing more on domestic hunts because I want to make sure America is getting as much attention and bringing in business locally as much as possible," she said.
Among area outfitters in Northwest Colorado, she has collaborated a great deal with Western Outdoors Adventures, owned by Jeff Musgrave out of Meeker.
The majority of clients ProHunt sees is seeking elk and deer, some antelope and a small amount of mountain lions. Many of these hunters are from outside the country, and Amy's many international connections serve her well there.
"What's great is Northwest Colorado provides a lot of opportunities at not a big cost," she said, noting the region's strata of options ranging from high-end experiences to inexpensive trips. "There's a huge interest still for the do-it-yourself hunter who just needs a little extra help."
While she's gone everywhere from Canada to Turkey to New Zealand alongside clients and for her own interest in hunting, Amy noted that Colorado remains a "premier destination" worldwide for its management of game populations.
"There's still wide open spaces and a good amount of public land for hunters and of course the mountains and the beauty of it," she said. "Craig, Meeker and Steamboat (Springs) is such a hot spot because it really does exemplify the wild west."