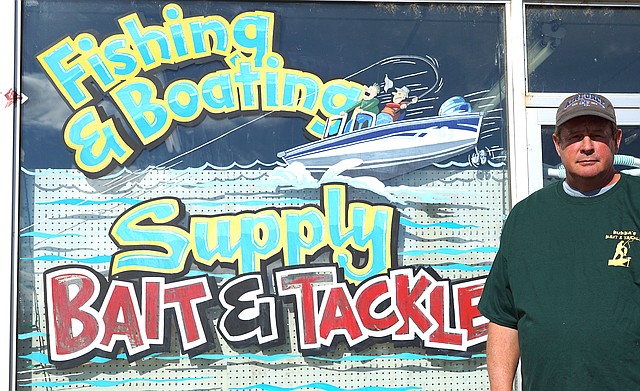 Wednesday, November 2, 2016
Craig — Big game hunting usually grabs the headlines in Northwest Colorado this time of year, however fall fishing is also fantastic.
"Fishing in the fall tends to be overlooked, but it can be one of the best times to enjoy the great outdoors in Colorado," wrote Colorado Parks and Wildlife's Northwest Region Senior Aquatic Biologist Lori Martin in an email.
Fishing Spots
"There are 6,000 miles of streams and more than 2,000 lakes and reservoirs to choose from (throughout Colorado)," reports the CPW website.
Wet a line in these waters for some fall fishing fun:
• The Yampa and Green Rivers hold a large number of species including four endangered fish species — the Razorback Sucker, Humpback Chub, Colorado Pikeminnow, and Bonytail — that must be released alive if caught.
• Moffat County Sheriff's Office and Wyman Living History Museum ponds offer fishing for children, adults with disabilities and seniors.
• Freeman Reservoir is a great place to take kids fishing for trout.
• Elkhead Reservoir offers fishing for Northern Pike, Bluegill, Rainbow Trout, Crappie and Largemouth and Smallmouth Bass.
• Loudy-Simpson Park ponds are close to town and filled with Northern Pike and Rainbow Trout.
• Axial Basin Lake, about 20 miles south of Craig on Highway 13, offers Rainbow Trout fishing.
• Steamboat Lake is known for rainbow trout fishing. A State Parks Pass is required.
• Stagecoach Reservoir has big rainbow trout weighing two pounds and up. A State Parks Pass is required.
— Fish legally. Check for catch limits, types of bait and other fishing rules by reading Colorado Parks and Wildlife fishing regulation booklet available free at area retailers, and from newsstands, magazine racks, area information offices or online at www.cpw.state.co.us.
Fishing in Colorado means a chance to catch some 35 species of both warm- and cold-water fish, according to the Colorado Parks and Wildlife website.
In Craig, a number of retailers sell fishing licenses, equipment and bait including Uncle Bubba's Bait and Tackle Shop inside Car Quest of Craig.
Rich King, known as "Bubba," started the business in 2002 initially selling ice-fishing supplies.
"We wanted some wintertime customers," he said.
The store has since expanded to include boating supplies, fly-fishing and tying supplies, lures and tackle along with RV, camping and hunting supplies.
King offers a bit of advice this time of year to out of state big game hunters: "A free fishing license is included with your tag," he said. So after getting their game, hunters should consider staying to fish.
"As the weather continues to cool, fish will tend to feed in the middle of the day. So, plan on later start times for ideal fishing," Martin said. "When colder weather arrives, stream anglers should consider fishing waters below dams (tail waters) or other structures that regulate water flows, helping to keep waters free of ice in some locations."
In Steamboat Springs there are a number of fishing guides and outdoor retailers to choose from including The Creek Company that sells inflatable fishing craft such as float tubes, rafts, inflatable fishing craft and little fishing tools that are great for gifting.
"Fall fishing is great right now. Streamers and egg are working and it's a great time to get out there," said The Creek Company's Chris Timmerman.
As water temperatures continue to cool fish behavior will change.
"Fish will start to become more sluggish as the water temperature cools, and will be deeper in pools trying to conserve energy. So, be patient and accurate with your presentations," Martin said.
Fishing licenses are required in Colorado for anyone 16 years old and older. Learn more and buy at www.cpw.state.co.us
Contact Sasha Nelson at 970-875-1794 or snelson@CraigDailyPress.com or follow her on Twitter @CDP_Education.