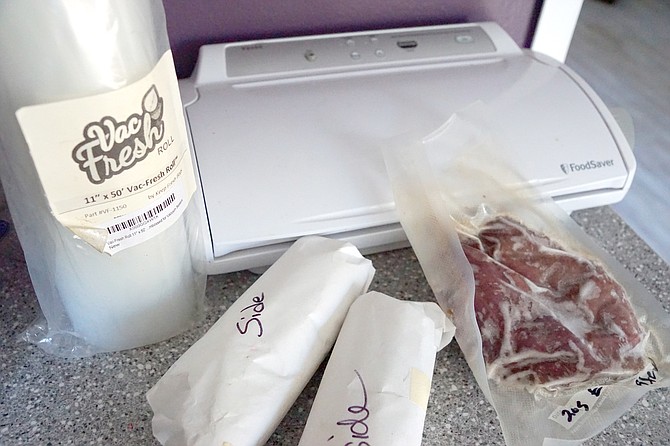 Proper field preparation and processing are important to keeping venison edible, vacuum sealed and butcher paper wrapped meat is ready for the freezer.
Stories this photo appears in:

Northwest Colorado is a carnivore's paradise with high quality beef, lamb, pork, and buffalo available direct from field to table, but this time of year another type of meat is making its way into the freezer — venison and you don't have to be a hunter to enjoy some of the healthiest proteins on the planet. "A 3-ounce serving of roasted venison contains 140 calories, less than 1 gram of fat and 26 grams of protein, which is 50 percent of the daily value for protein if you follow a 2,000-calorie diet," according to Livestrong.com.